Superbowl weekend is finally here. This year we will watch Kansas City take on Tampa Bay for the championship. While the game is sure to be exciting, we all know the true winner of any Superbowl gathering is the delicious spread of touchdown worthy food. If you're looking for some new recipes to add to your traditional starting lineup of wings and pizza, then you will want to try these recipes out to wow your fans!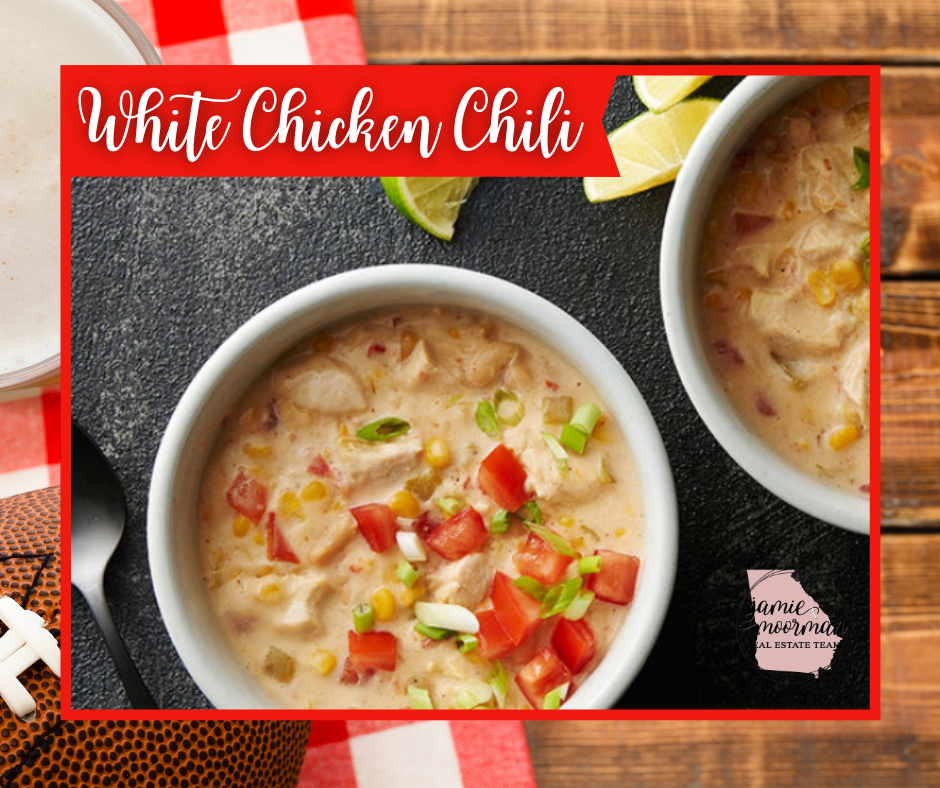 White Chicken Chili
Ingredients:
-1 15- oz. can black beans
-1 15.25- oz. can corn undrained
-1 10- oz. can Rotel tomatoes undrained
-1 package ranch dressing mix
-1 tsp. cumin
-1 Tbsp. chili powder
-1 tsp. onion powder
-1 8- oz package light cream cheese
-2 chicken breasts
Instructions:
1. Drain and rinse the black beans. Place chicken at the bottom of the crock pot, then pour out the whole can of corn (undrained), Rotel tomatoes, and black beans on top of chicken.
2. Top with seasonings and ranch dressing mix. Stir together.
3. Place cream cheese block on top. Cover with lid and cook on low for 6-8 hours.
4. After the cooking time is over, take chicken breasts from crock pot and shred and add back to the chili. Stir together and enjoy!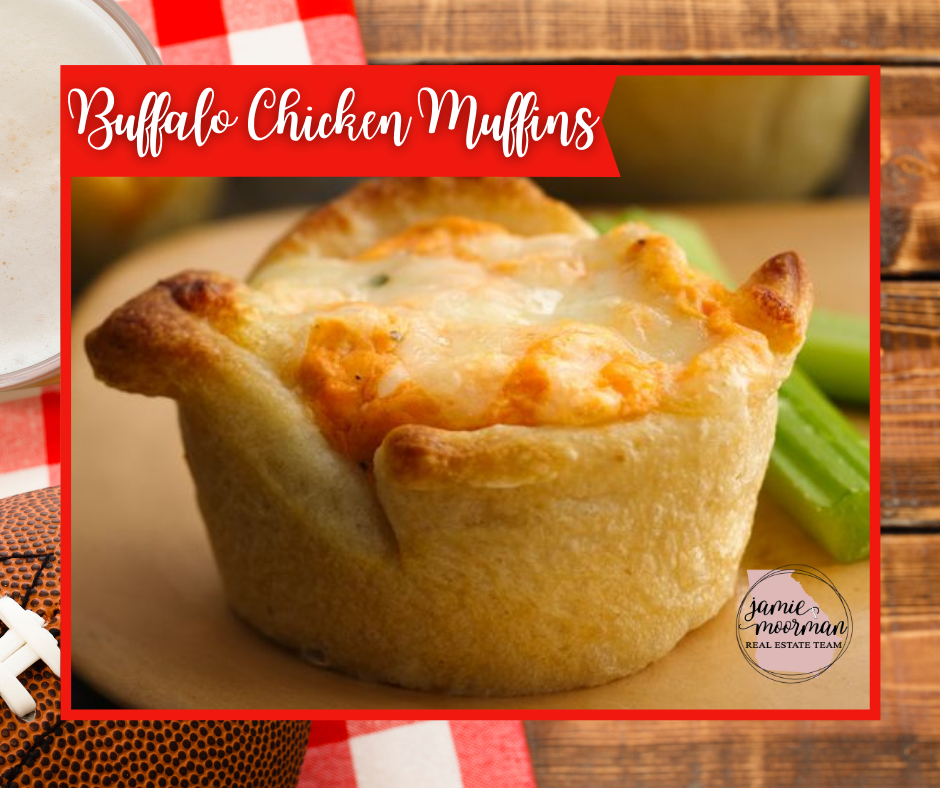 Buffalo Chicken Muffins
Ingredients:
– 2 Cups Fresh Shredded Chicken (or use rotisserie or canned chicken to save time)
– 1 Cup Shredded Mozzarella Cheese
– 1 Egg
– Franks Red Hot Buffalo Sauce (adjust to your spice level)
– 2 Packages Crescent Rolls
– 1 Packet Ranch Seasoning
Instructions:
1. Preheat oven to 350*
2. Spray mini-muffin pan with nonstick spray (you can use a full size pan, but you will need to adjust your cook time and double the dough in each tin)
3. Mix together chicken, cheese, buffalo sauce, ranch seasoning and egg in a bowl. Adjust your buffalo sauce to your preference
4. Unroll the crescent roll dough and break into 4 rectangles (equal to 2 crescent triangles)
5. Layer the chicken mixture on dough and carefully roll up long ways.
6. Cut the rolled dough into approximately 6 – 8 sections and place each section in sprayed muffin tin.
7. Bake approximately 20 minutes or until golden brown.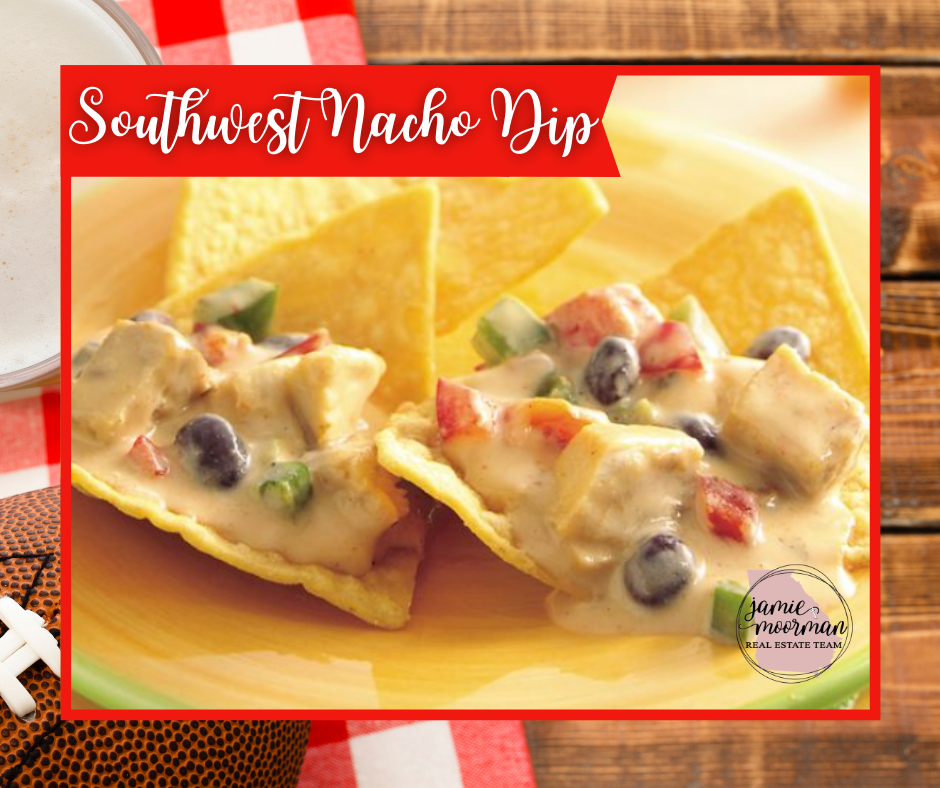 Southwest Nacho Dip
Ingredients:
– 1 16oz package mild Mexican Velveeta with jalapeño peppers, cut into cubes
– 3/4 cup Chunky Salsa or Rotel
– 1 15oz can black beans, rinsed and drained
– 1 9oz package frozen cooked Southwest-seasoned chicken breast strips, thawed and cubed (you can replace with shredded chicken sprinkled with taco seasoning)
– 1 8oz container Southwest ranch sour cream dip
– 1 medium green bell pepper, chopped (1 cup)
– 1 medium red bell pepper, chopped (1 cup)
Instructions:
1. Place cheese, salsa, beans and chicken in 3- to 4-quart slow cooker.
2. Cover and cook on low heat setting 3 to 4 hours, stirring halfway through cooking, until cheese is melted and mixture is hot.
3. Stir in sour cream dip and bell peppers. Increase heat setting to High. Cover and cook about 30 minutes or until mixture is hot.
4. Serve over tortilla chips. Topping will hold on Low heat setting up to 2 hours; stir occasionally.