It's the most wonderful time of the year, full of holiday cheer and yummy snacks!
The Jamie Moorman Team is bringing you some of our favorite holiday treat recipes to share with your family and friends! These treats would be great for goody bags to give out with your Christmas Cards.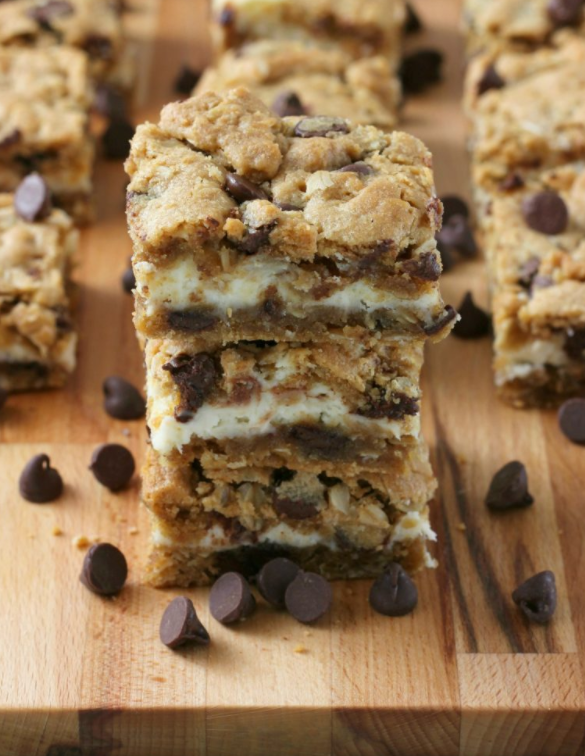 Chocolate Chip Cookie Cheesecake Bars
If you are anything like our Team, you love both cookies and cheesecake. This recipe combines the crispness of a cookie with the smoothness of cream cheese. It's always a crowd pleaser!
-18 oz refrigerated chocolate chip cookie dough (or homemade)
-8oz cream cheese, softened
-1/2 cup granulated sugar
2. Line 9-inch square baking dish with parchment paper
3. Spread about ½ of the cookie dough onto the bottom of the baking dish, pressing firmly to make an even layer
4. In a bowl, beat cream cheese until light and fluffy. Add in sugar, egg and vanilla and mix until smooth
5. Pour the cheesecake filling over the top of cookie dough layer
6. Crumble remaining cookie dough over top
7. Bake 30-35 minutes and let cool before cutting.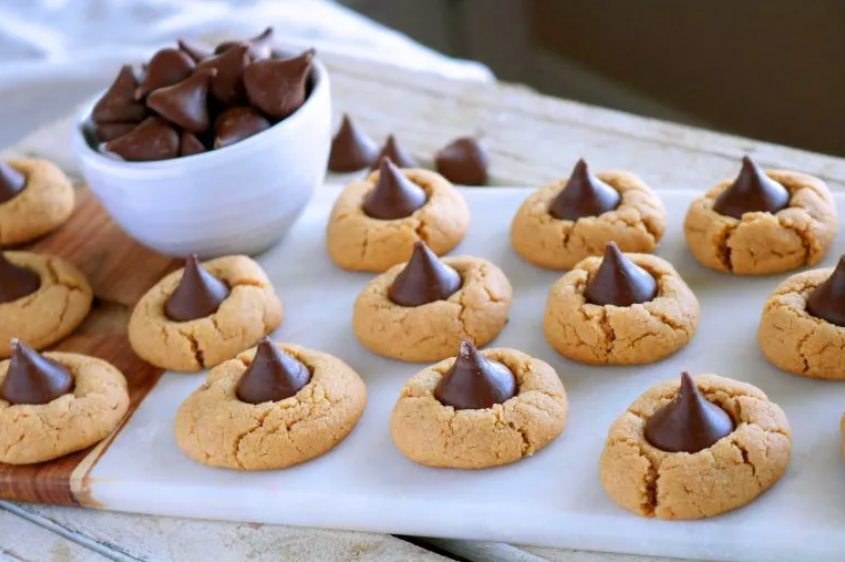 Hershey Kiss Peanut Butter Cookies
This traditional favorite is an awesome treat to make with the children in your family. Not only are they delicious, they are also fun to make. Mix things up by switching Kisses to Rolo candies and adding some caramel chips to your dough!
-1 1/3 cup all-purpose flour
-1/2 cup + 2 tablespoons unsalted butter, melted
-1/2 cup light brown sugar, firmly packed
-1/2 cup + 1 tablespoon granulated sugar
-1 teaspoon vanilla extract
-Unwrapped Chocolate Kisses
1. Preheat oven to 350*. Prepare a cookie sheet lined with a sheet of parchment paper.
2. In a mixing bowl, whisk together flour, baking powder, and salt. Set aside until ready to use.
3. In a separate bowl, mix together butter, brown sugar, granulated sugar and peanut butter on medium-high speed.
4. Add the egg, followed by the vanilla extract. Add the flour with the mixer on low.
5. Scoop out a tablespoon of dough and form into a ball. Place about 1" apart on parchment paper. Bake 10 minutes, remove from the oven and set atop a cooling rack.
6. Place the chocolate kiss in the center of the cookie and apply gentle pressure to inset. Allow to cool 5-10 minutes, serve and enjoy.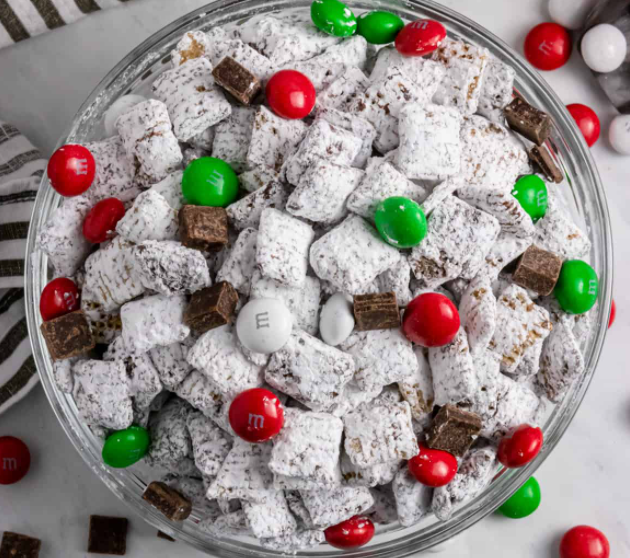 This super simple recipe calls for only 4 ingredients and NO bake time! Whip it up just minutes before guests arrive for an easy snack. Add in some red & green M&M's or crushed peppermint to give it a fun holiday twist.

-1 cup milk chocolate chips
-1 cup creamy peanut butter**
-6-7 cups Rice Chex Cereal***
1. Melt peanut butter and chocolate together, either on the stovetop or in the microwave.
2. Add 3 cups of cereal to a large bowl. Pour 1 cup of your chocolate/peanut butter mixture over the cereal.
3. Add 3 more cups of cereal to the bowl and then pour the rest of the chocolate/peanut butter mixture on top.
4. Stir until the cereal is evenly coated. If there are pools of chocolate/peanut butter at the bottom of your bowl, add more cereal 1/4 cup at a time until all that deliciousness is coating your cereal.
5. Let the mixture cool slightly. Once your mixture is at or below room temperature, add 1 cup of powdered sugar. Mix until combined. Add more powdered sugar 1/4 cup at a time until your cereal is coated to your satisfaction.