The City of Perry's first ever citywide "Grub Crawl" takes place September 18th and is something everyone can look forward to. More than a dozen food trucks and vendors will set up simultaneously at various parks and public spaces throughout the City of Perry!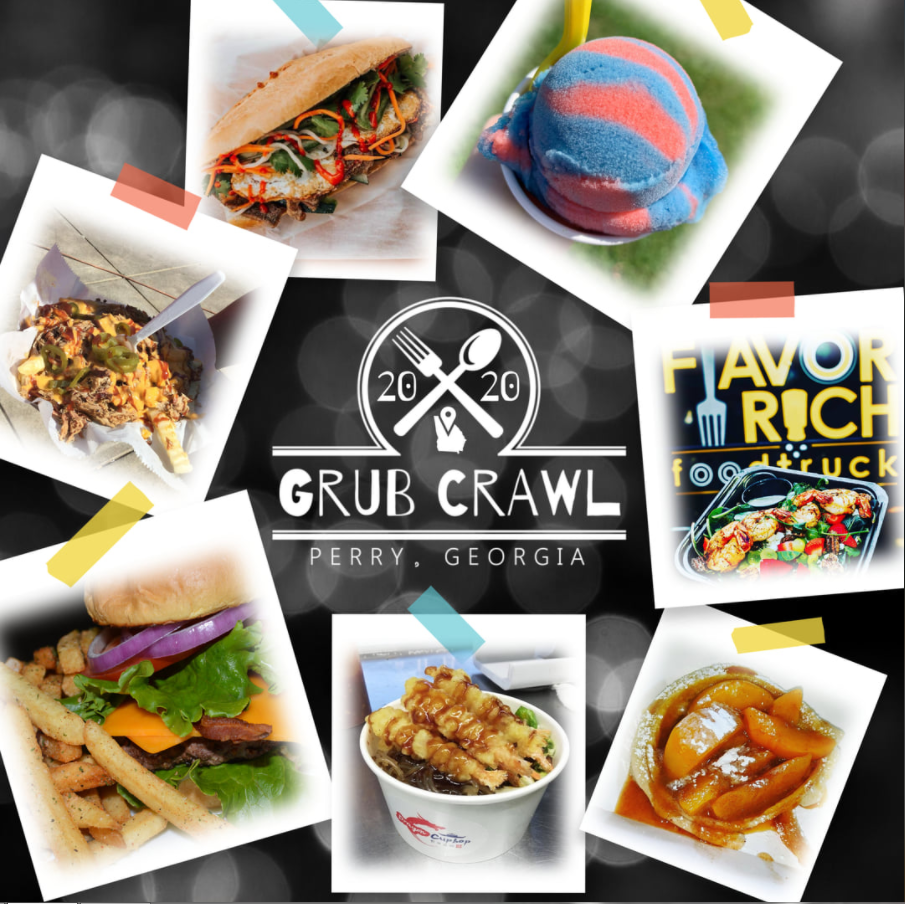 From smoothies to shaved ice and BBQ to burritos, there is sure to be something on the map to satisfy everyone in the family! Vendor lists and maps are now available so you can plan your visit in advance to be prepared.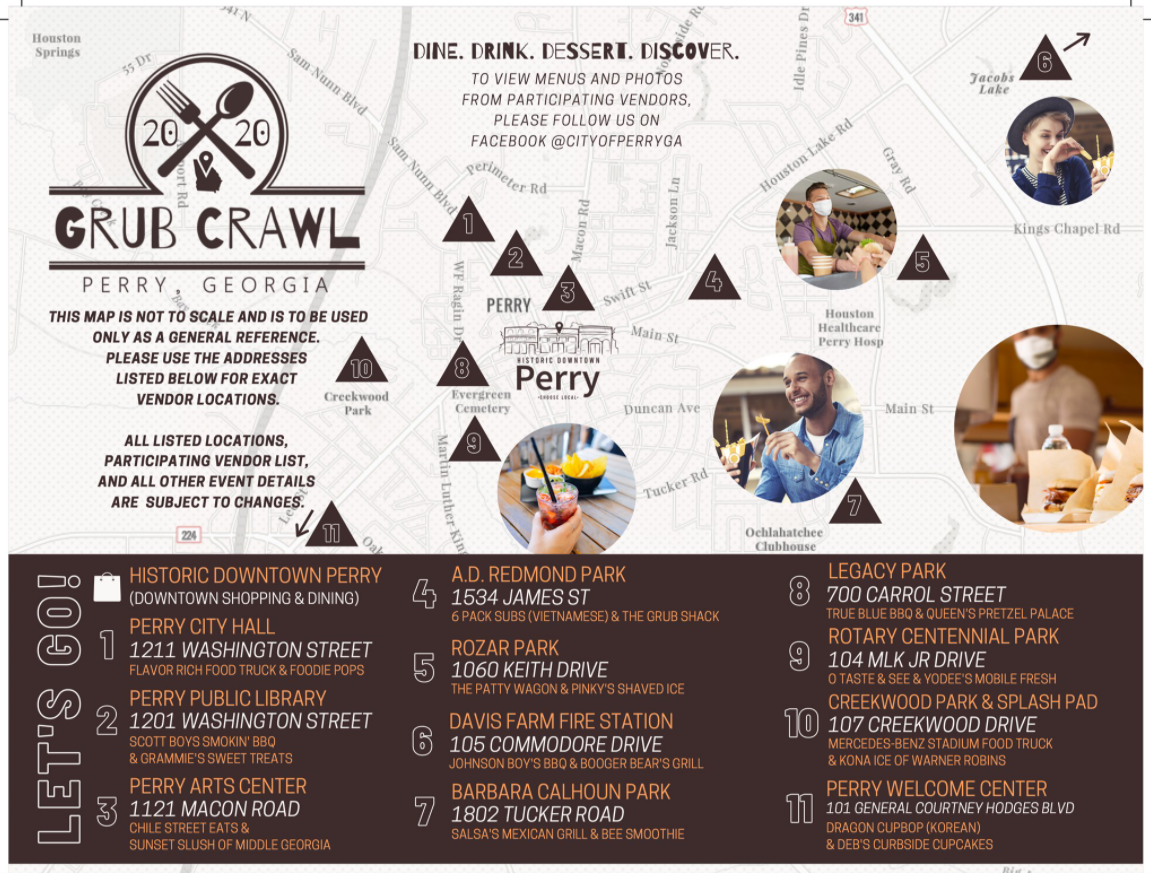 Additionally, participating restaurants within Perry's Historic Downtown Restaurant District will be featuring specialty beverages and menu items, live entertainment and so much more!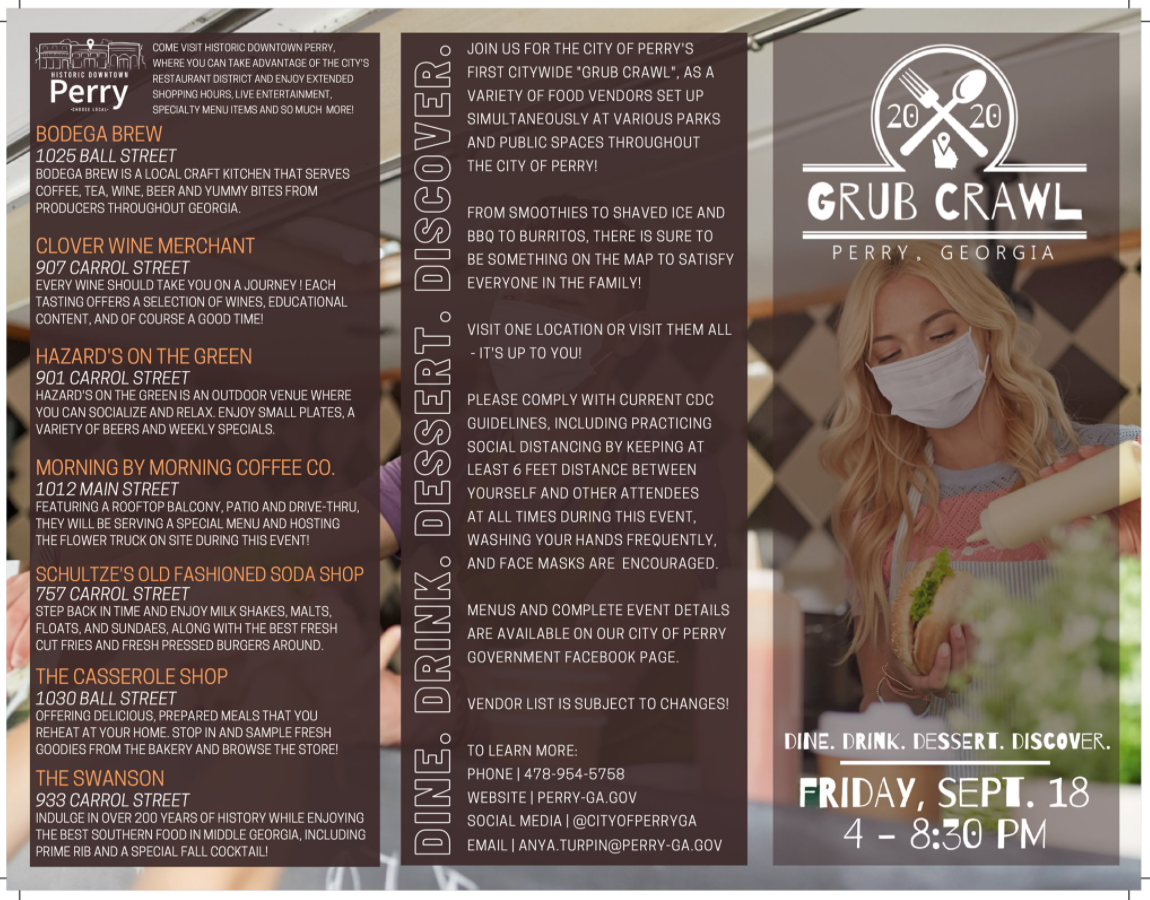 Please note that all vendors and attendees will be asked to comply with current CDC guidelines, including practicing social distancing by keeping at least 6 feet distance between yourself and other attendees at all times during this event, washing your hands frequently, and face masks are encouraged.