On Thursday, October 3rd, 2019, The Georgia National Fair will open for its 30th anniversary season in Perry!
The Georgia National Fair started in 1990 after Representative Larry Walker wanted to provide adequate facilities for youth live stock events. The inaugural fair drew in over 200,000 guests. Today's fair now brings in closer to 500,000, and is a highlight in the year for Houston County.
For 11 days, crowds can enjoy an array of livestock shows, entertainment, rides and a fan favorite: fair food! Vendors will be serving up lots of different options, ranging from sweet to savory, fried to grilled.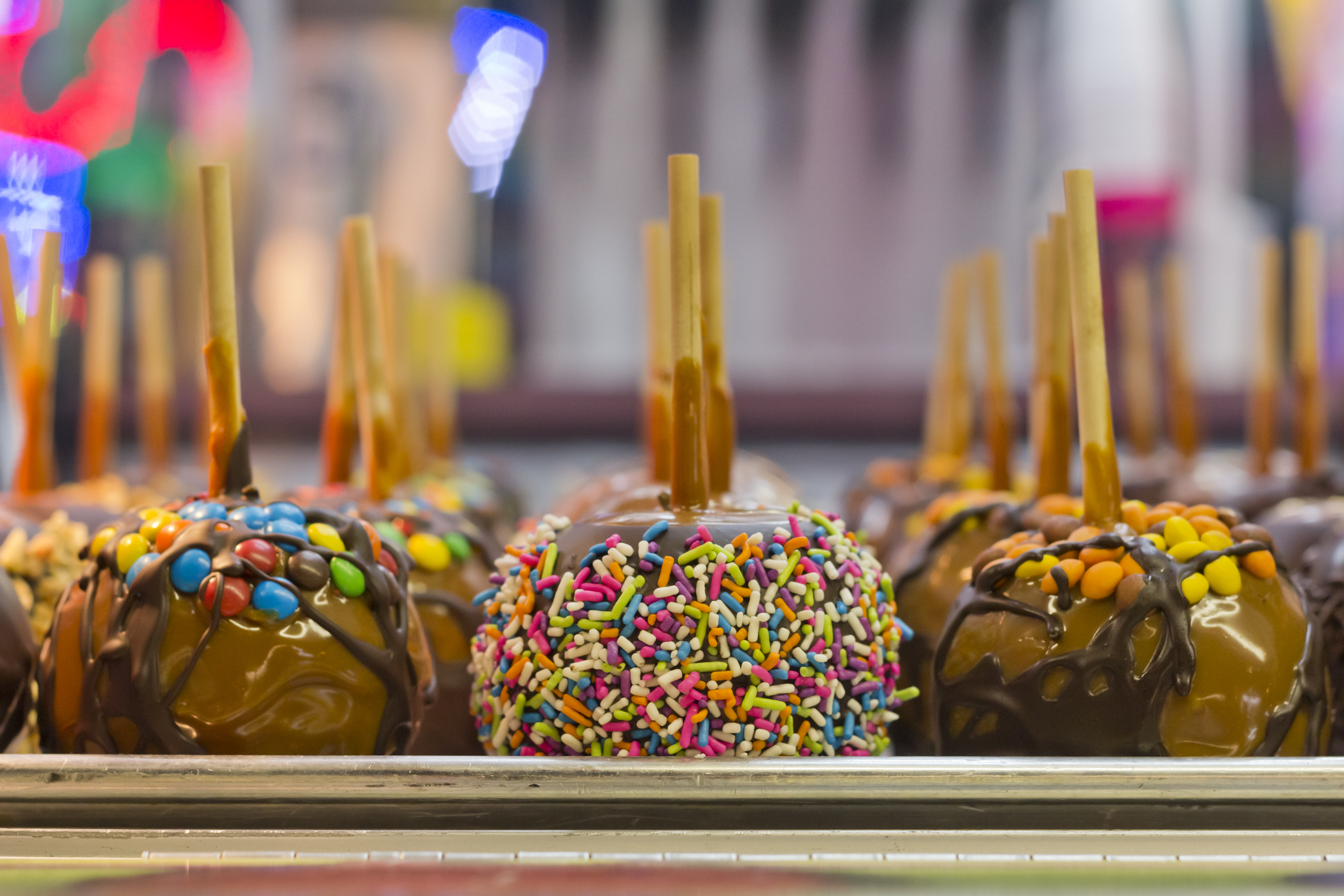 The fairgrounds will also host free concerts each night. This years performers include Diamond Rio, The Grapevine and The Oak Ridge Boys.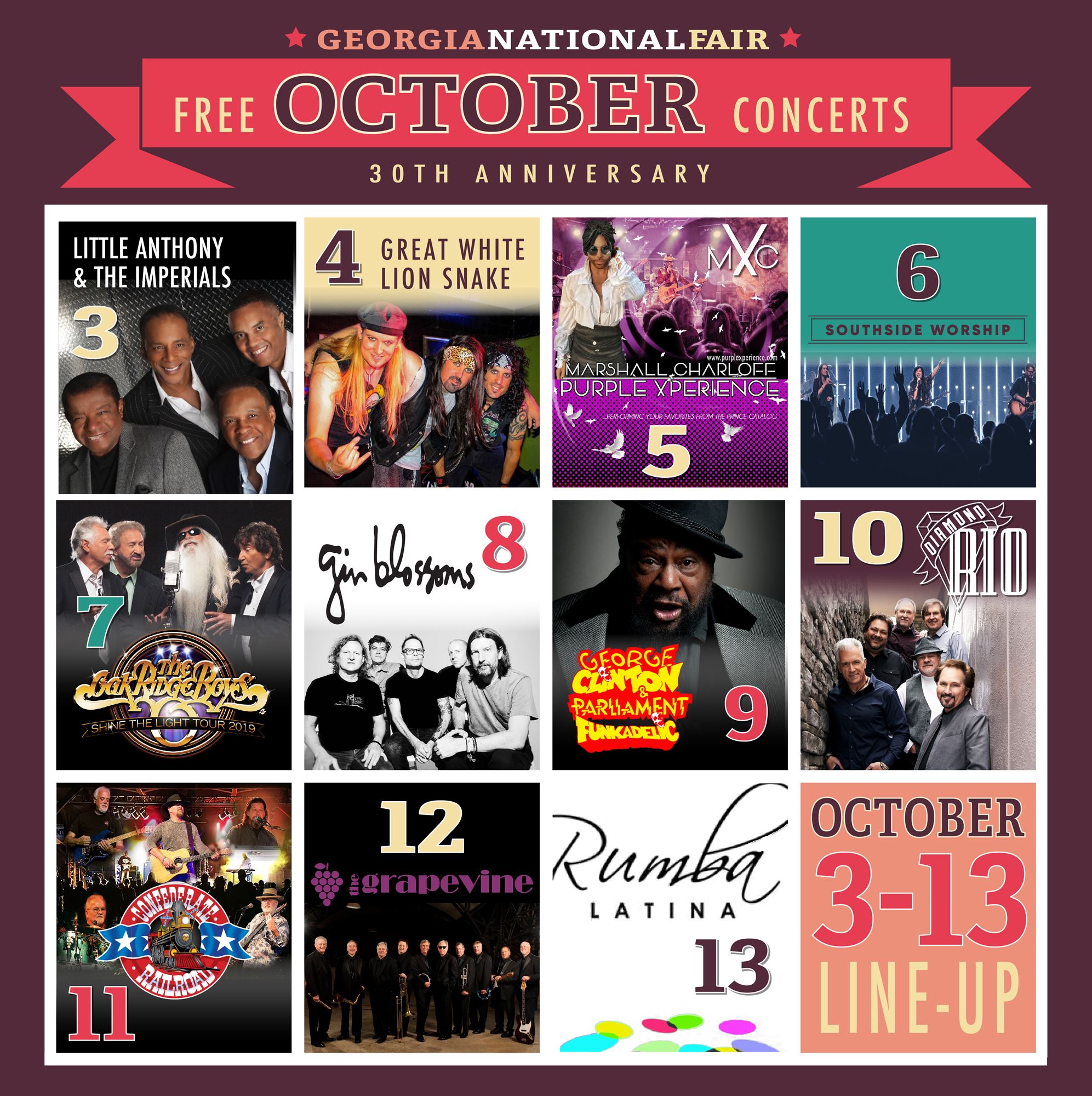 No Fair would be complete without a midway – and The Georgia National Fair will be hosting several armband days to keep guests riding as much as possible. Armband days will range from $20-30 per day. Enjoy Ferris Wheels, Carousels and more!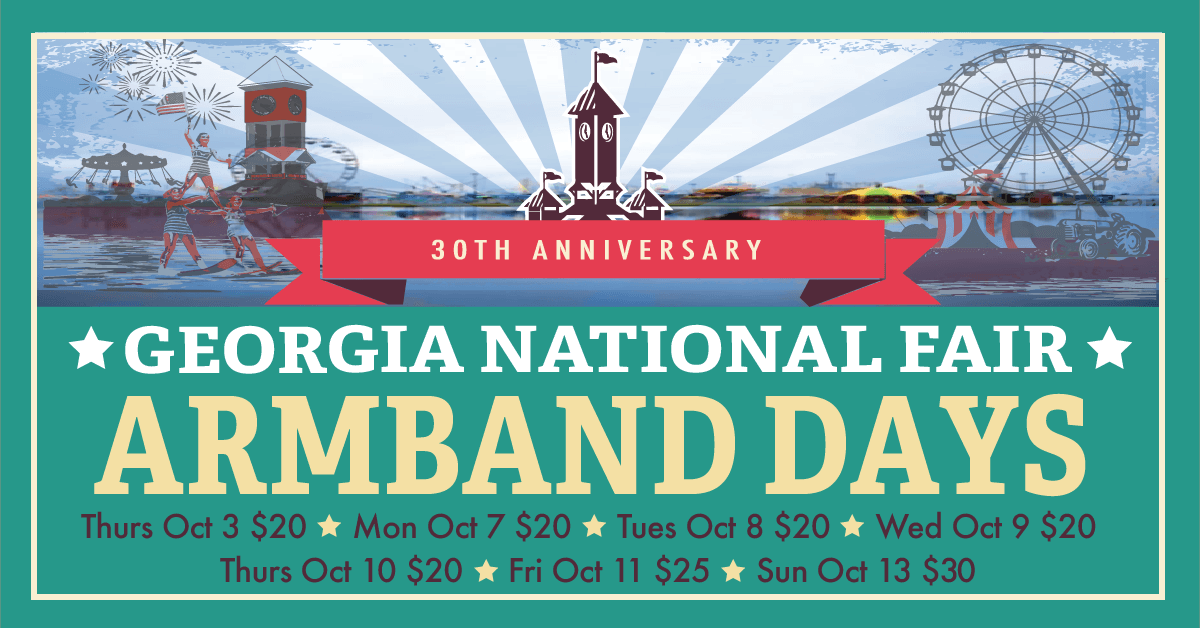 The 2019 Georgia National Fair opens at 3:00pm Thursday, October 3rd and will run through Sunday, October 13th. For more information, visit the official GNF website at http://https://www.georgianationalfair.com/